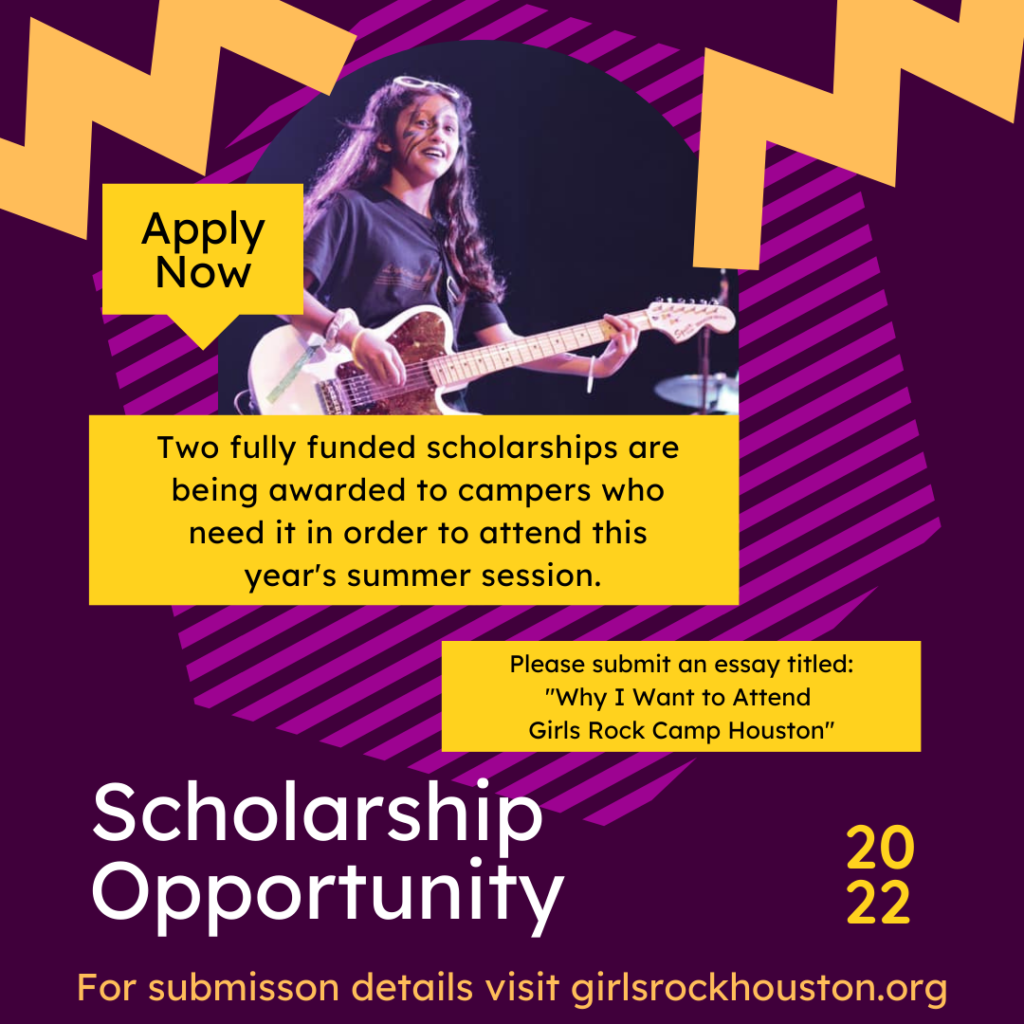 Girls Rock Camp Houston is a one-week summer day camp formed to offer girls (ages 8-18 years old) music and art based workshops. Targeted areas include: musical instruction and development, self-esteem enhancement, creation of their own music, friendship, community building and nurturing individual talents within a cooperative atmosphere.
GIRLS ROCK CAMP HOUSTON is awarding two fully funded scholarships for those who need it in order to attend this year's summer session.
Potential campers: please submit an essay titled "Why I Want to Attend Girls Rock Camp Houston". Word count, spelling and grammar are not important. We prefer creativity and genuineness for the selection process.  Please include your full name, phone number and email address.
Email the piece as a link or an attachment to girlsrockhouston@gmail.com with the subject line "[camper's name] Scholarship Submission"
or mail to:
Girls Rock Camp Houston
Scholarship Submission
3707 Mulberry St, #1
Houston, TX 77006
THE DEADLINE FOR SCHOLARSHIP SUBMISSIONS IS JUNE 30.
Recipients of the scholarships will be notified by July 15.