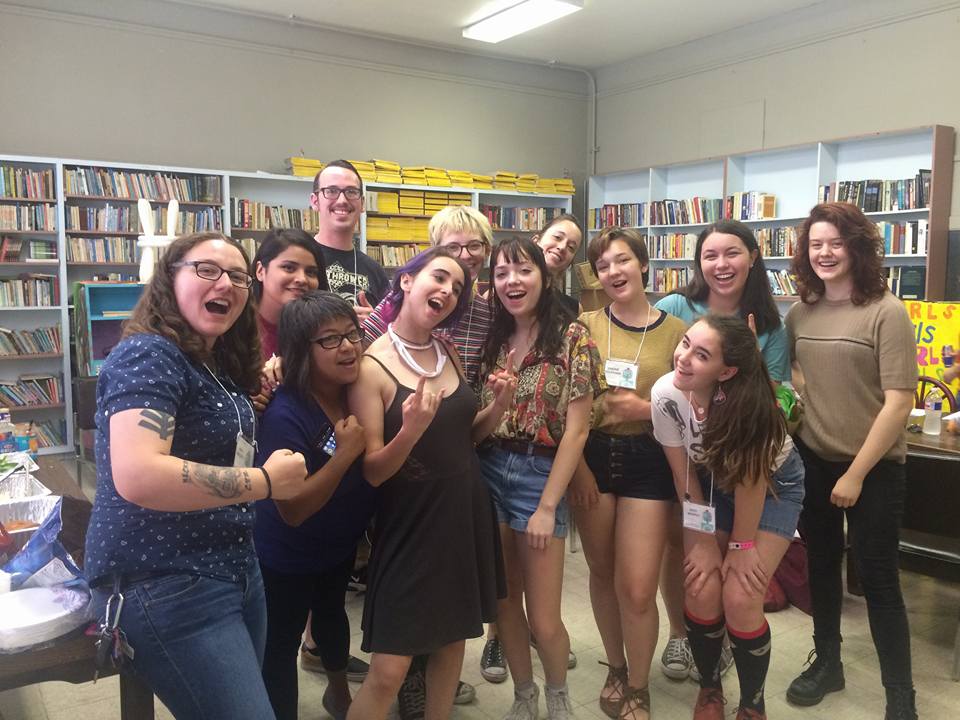 Thank you for your interest in volunteering for Girls Rock Camp Houston!  Some of you may be returning to Camp for the first time as a Volunteer, and many of you will be experiencing Girls Rock Camp Houston for the first time by joining the Junior Volunteer crew. We look forward to working with you all!
Girls Rock Camp Houston is an annual summer day camp program in Houston, Texas for girls ages 8-18.  Campers come from all over Houston for a full week's course in instrument instruction, songwriting, workshops, and more.  At the end of the week, they get to show off their newfound skills in a final Showcase performance at a local venue in Houston!
***IMPORTANT***
Review the following dates to make sure you will be able to complete your Junior Volunteer requirements. As usual, apply early for best consideration. Job descriptions are available for review in the Jr Volunteer Application.
APPLICATION DUE DATE: July 1, 2023
IS GIRLS ROCK CAMP HOUSTON RIGHT FOR ME?
You must be age 16-18 years old at time of Camp, and demonstrate exceptional maturity and commitment.   Volunteers are the Camp roadie crew, and help out with all tasks that support camp running well, including clean up, lunch crew, and other odd jobs. You must be able to lift heavy equipment (unless otherwise arranged), follow the direction of coordinators and staff, be willing to learn how to set up each practice space, and move equipment and partitions safely and efficiently.  You may also apprentice for sound, roadie the Showcase, learn and play the Rock Camp theme song during assemblies and at the Showcase, assist in instrument instruction, and assist staff in a variety of ways.  Recommendation letters and proof of volunteer hours are granted upon satisfactory completion of your assignment.
PHONE INTERVIEW
After we receive your application, we will contact you to schedule a phone interview.  Phone interviews can take a few weeks to schedule.  If you haven't heard from us, feel free to check in by emailing us at volunteer@girlsrockhouston.org! All applicants must be interviewed.
CONFIRMATION
As part of the confirmation process, you will be required to fill out and return four documents:  Volunteer Agreement, Code of Conduct Agreement, Assumption of Risk and Media Release.
ORIENTATION and TRAINING
It is mandatory for Volunteers to attend the Volunteer Orientation before the camp session.  During orientation, we will cover all up to date aspects of running a safe and fun camp, including troubleshooting and what to expect on the first day.  This is also a time when volunteers get to know each other and do last minute camp set up! Volunteers who absolutely cannot be present for the orientation need to notify staff ahead of time.