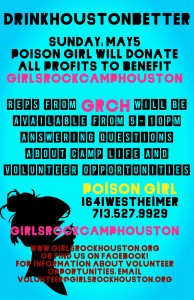 Are you 21 & up and don't have plans this Sunday, May 5? Well, now you do. Go to Poison Girl with all your friends and order some beverages. Proceeds from that day will go towards Girls Rock Camp Houston. Some of us will even be there from 5 PM – 10 PM to answer questions about our camp and volunteer opportunities.
—————————————————————————————————————————————–
Q: WHAT IS RIOT GRRRL?
A: Riot Grrrl is an underground feminist punk rock movement that originally started in the early to mid-1990s, in Washington, DC and the greater Pacific Northwest, especially Olympia, Washington and Portland, Oregon. It is often associated with third-wave feminism which is sometimes seen as its starting point. Riot Grrrl bands often address issues such as rape, domestic abuse, sexuality, racism, patriarchy, and female empowerment. In addition to a music scene and genre, riot grrrl is a subculture: zines, the DIY ethic, art, political action, and activism are part of the movement.
To honor the legacy of Riot Grrrl, Girls Rock Camp Houston is throwing a dance party!!!
Featured acts include:
The Bikini Killers
(Yes, a Bikini Kill tribute band featuring members of local bands Something Fierce, The Pastees, Vivian Pikkles & the Sweethearts Uber Alles, The Busy Kids and Ex-Girlfriends)
DJ Fembot
(Playing your favorite grrrl tunes and more to keep your booty shaking all night.)
A rock star photo booth will be on site and the GRCH team will be on hand with tons of giveaways.
More details TBA.
Friday, May 17, 2013
Walter's Houston
1120 Naylor St, Houston TX 77002
ALL AGES!
DOOR IS $5-7
PAY WHAT YOU CAN. ALL FUNDS GO TO GIRLS ROCK CAMP HOUSTON!
—————————————————————————————————————————————–
REGISTRATION FOR GIRLS ROCK CAMP HOUSTON IS NOW OPEN!
To register, please click on the "Download the GRCH 2013 registration and medical release forms here" link on the right hand side bar.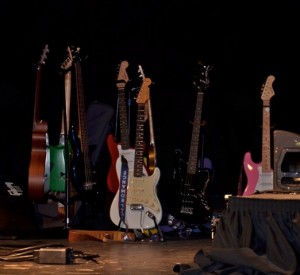 —————————————————————————————————————————————–
This year's Girls Rock Camp Houston is shaping up to be our biggest one yet!  Due to the increasing number of campers the last couple of years, we had to seek an alternate venue for our camp that can accommodate our growth.
We are pleased to announce that Girls Rock Camp Houston will be held at MECA – Houston (1900 Kane St, Houston, TX 77007) from July 29-August 2, 2013.  The End of Camp Showcase is scheduled for Sunday, August 4, 2013 at a live music venue TBA.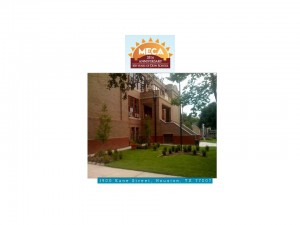 *To find out more information on MECA-Houston, please visit their website: www.meca-houston.org.
Registration and Medical Release forms will be available on our website starting March 11, 2013.  The registration deadline is July 1, 2013.
Girls Rock Camp Houston will offer fully and partially funded scholarships for our 2013 session.
Keep checking our website (www.girlsrockhouston.org) for information on registration and scholarships as they become available.